Domino Visited me for Two Weeks!!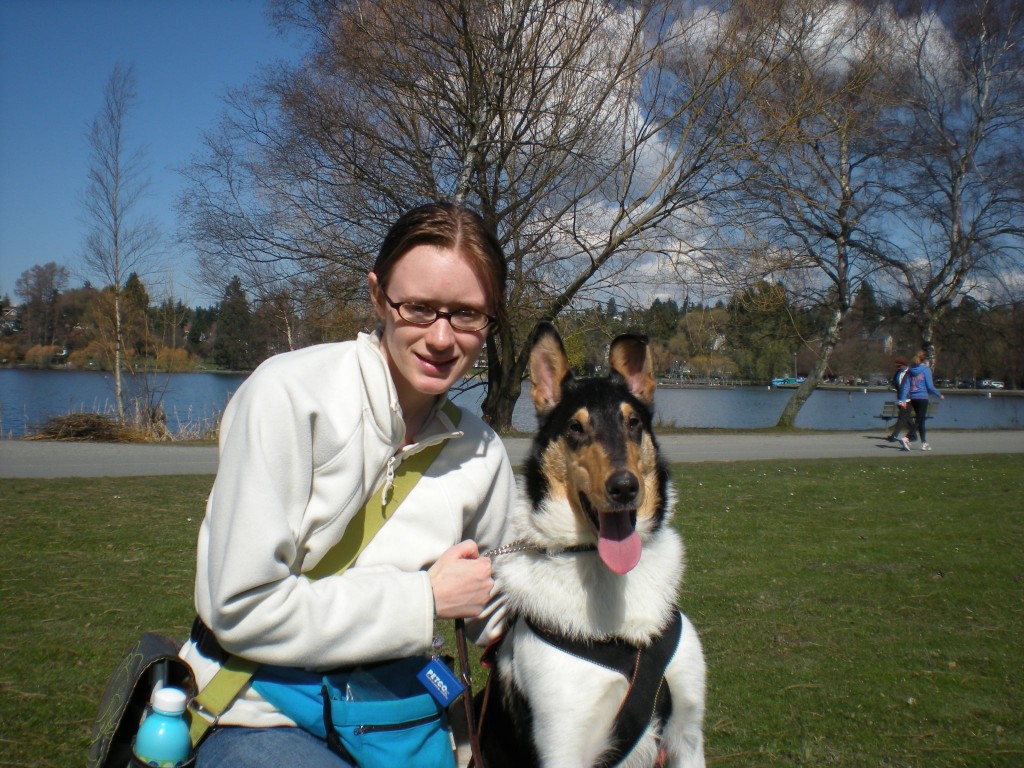 He is HUGE… and still growing…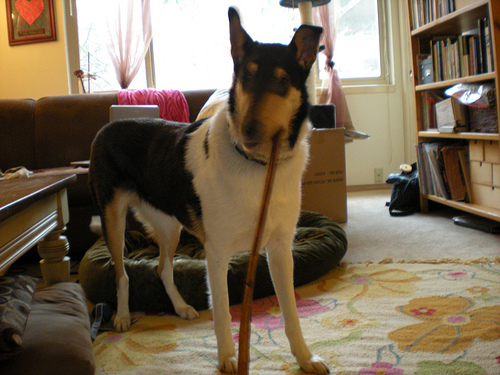 He has A LOT to learn… but He WANTS to learn.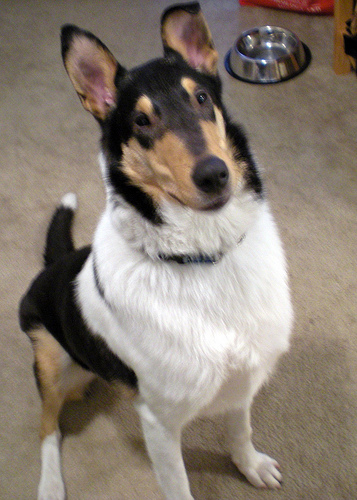 The city is a BIG, NOISY place.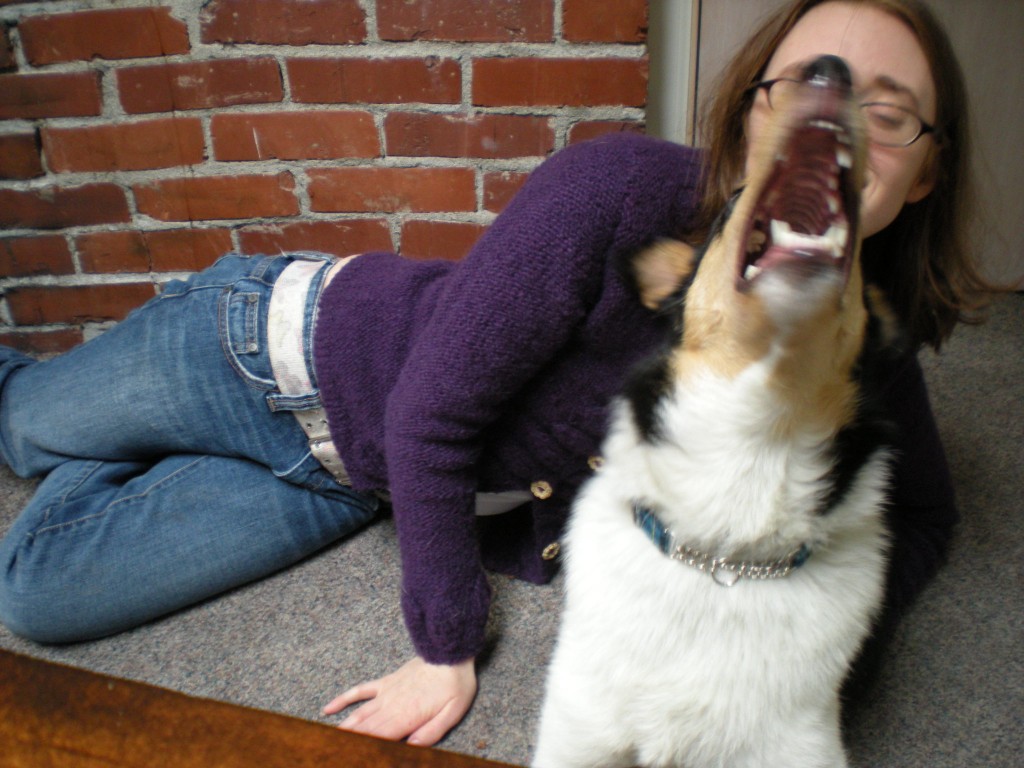 We learned, worked and played…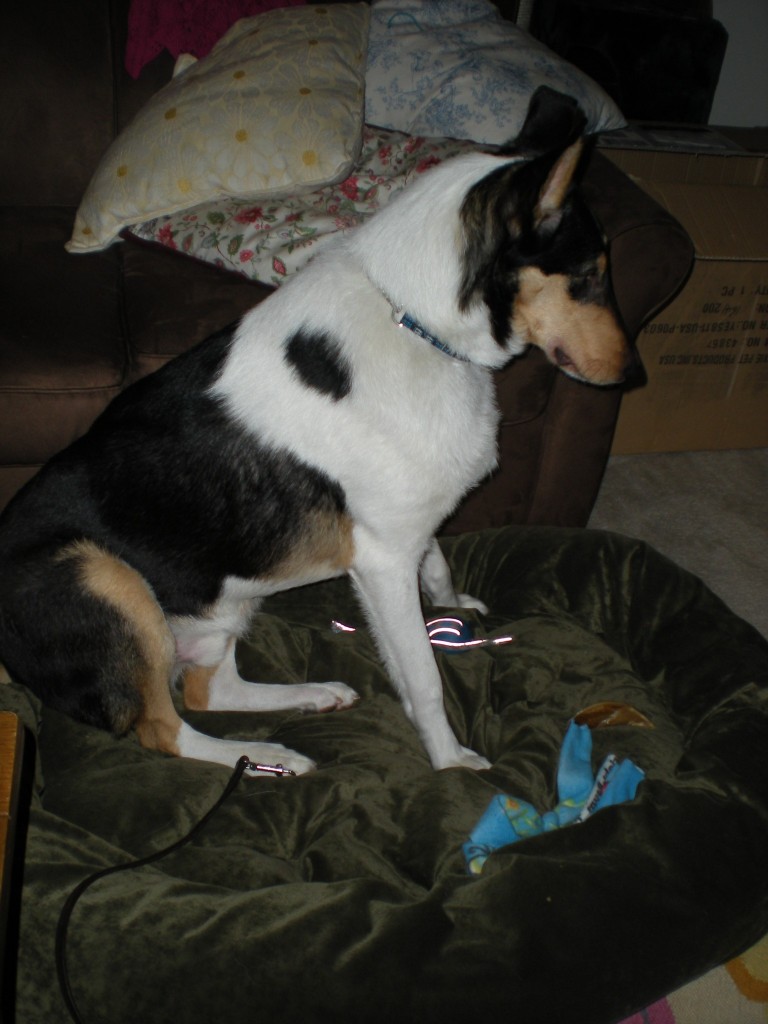 And passed out.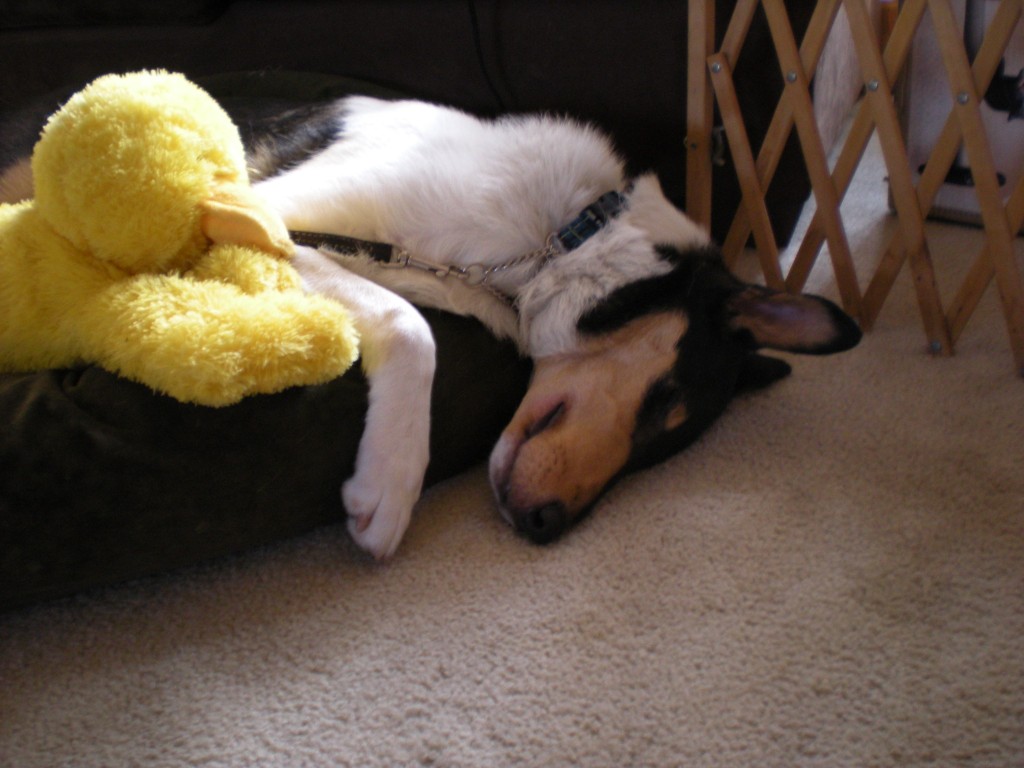 We are going to try having him with me half-time: Two weeks on, two weeks off. Hopefully we will work up to longer. Even though he is an adolescent, it is obvious how much care has been put into him. Now he has to learn about city life.
I was most pleased with his response to a seizure I had out in public. He didn't panic, bark, or take advantage of the situation. He wasn't distracted by all the going-ons that usually distract him. He stayed with me as we slowly walked back even though there was no way I could manage him if he decided to start pulling adolescent stunts….
And once we were back home he was as pleased as punch to curl up in bed with me, sandwiching me between himself and the wall.
The CAT managed… she wasn't thrilled, but by the end of his visit SHE was guarding the his water bowl and parading back and forth 3 inches in front of him during his down stay. BRAT!