I spy with my little eyes, something that is BIG…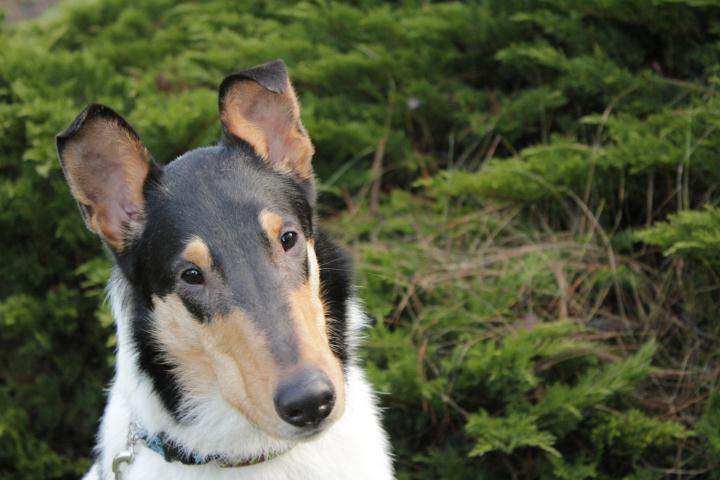 A new Domino photo on Brigadoon's Website!!
It's been FOREVER since I have seen this pup. Apparently he is HUGE now!!! He is also full-blown teen!!! Denise is sure he will grow out of it, but I am crossing my fingers and hoping for a visit in March.
I owe everyone an update. I have a new solo exhibit up and No Boundaries, where I have two pieces exhibited, has moved to another location. I also have more prints to post, financial news, and other things to sell!. Too much is happening!!! All good things!!
It just made my Valentine's Day to see a new photo!
Happy Valentine's Day Everyone!!!